Awards to institutions, enterprises and local communities for outstanding professional or promotional achievements as well as for achievements related to the enrichment of one's own knowledge or the knowledge of others

Borut Rovšnik MSc. from Ljubljana




http://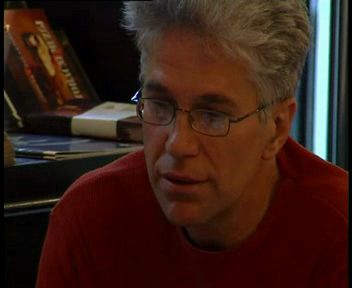 Borut Rovšnik MSc. is well aware of the tasks, faced by the museum as a space for informal and social learning, and for that reason he was also after his graduating in art history constantly upgrading his knowledge by studying literature and extensive travelling. First he was appointed as a curator for history of culture in the Kamnik Museum, where he tried to salvage some threatened cultural monuments, e.g. the local Franciscan Library. After his arrival to the Ljubljana Municipal Museum he started to work on establishing a modern museum public relation service and service for contacts with visitors. Working on these tasks he found out that he was in need of some additional knowledge so he participated in the International Summer School in Brno and also undertook an extensive study travel throughout European museums, on which he was exploring the methods of museum communication. In 1995 he presented his master's thesis Evaluation of Museum Exhibition. He adapted the work in the museum to modern perspectives, which are based upon accessibility of exhibited objects and collections and upon the open communication with visitors, who have the right to express also their expectations and critical opinions. In this manner he dedicates his time to constant exploration of the needs and wishes of visitors. Considering and weighing the acquired results he initiates new forms of presenting the museum's messages. During the reconstruction of the Municipal Museum he was entrusted with an important task of maintaining and preserving contacts with visitors. Our award-winner pays considerable attention to the careful elaboration of pedagogic programmes. Thus in the "archeological sandpit" the youngest visitors are getting familiar with the profession of an archeologist and the museum curator through the play. He prepares lectures, guided visits and workshops for the youngsters from school and for adults from the residence for the elderly citizens he vividly presented the Roman culture on our soil ... As a head of the Museoforum he enables the free flow of the expert knowledge and experience on the state and international level. At the 10th anniversary of the Museoforum he placed in the forefront precisely the question of a museum as a centre of lifelong education.

<< Back