Awards to individuals for outstanding achievements in lifelong learning

Darko Šarac from Ljubljana

retired architect, cartoonist and active member of a number of societies
Proposed by: Professor Andrej Pogačnik, holder of the Chair in Spatial Planning and Interdisciplinary Postgraduate Study in Spatial and Urban Planning at the Faculty of Civil Engineering and Geodesy, University of Ljubljana


http://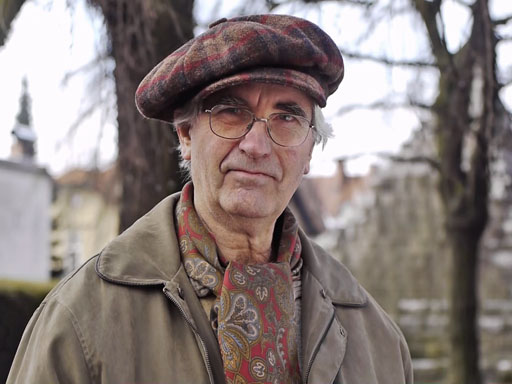 'I undertook my Master's study because to leave something undone is not in my character, and also because my aim was not simply a Master's degree but to leave something behind me that would be important for the wider community and for my grandchildren as well.'
We could say that Darko Šarac has been committed to the culture of learning his whole life. He started his Master's degree towards the end of his career, but he had to abandon it because of the unstable nature of his work (he was employed in the army as an architect). In the 1980s he was forcibly retired early and, at that time, could see no point in completing his Master's. Independence gave him the will to continue studying - the freedom whereby he was no longer a 'politically marked man' excluded from public life.
He began to become involved in public life through societies, helped by his considerable knowledge, skills, creativity and inquisitiveness. As a cartoonist and an active member of the Slovenian-Croatian Friendship Society, he organised a thematic exhibition at Ljubljana Castle. To preserve his mental suppleness, he is an active member of a chess club, and keeps fit by taking morning walks. He studies at Ljubljana University of the Third Age, which his wife also attends. They attend an English course together. They also test and strengthen their knowledge together at home.
Several years ago, after talking to his mentor for postgraduate studies at the Faculty of Civil Engineering and Geodesy at the University of Ljubljana, he realised that the topic he had chosen would enrich our knowledge of the spatial layout of the city through history; this led him to decide, after a long gap, to finish his Master's. His study extended into an area that had, up to then, not seen any systematic collection and processing of data; this meant that he had to embark on a study of archives and of archaeological, historical and other literature. In 2009, at the respectable age of 72, he finally became a Master of Science, with a thesis entitled 'Military Complexes in Ljubljana and their Changes through History'.
Darko Šarac is a model of a versatile and active pensioner. He inspires us with his enquiring mind, his creativity, his careful enthusiasm for the preservation of skills and abilities, and his efforts to achieve neighbourly relations with Croatia. He teaches us that we should pay regard above all to everything positive in our common history. He is also doing this when he examines the heritage of the occupying armies on Slovenian soil, particularly in the Ljubljana area.
<< Back