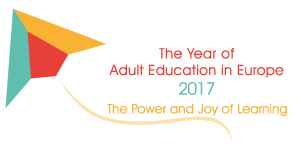 At the European level, the Slovenian LLW will be linked with EAEA's campaign 2017: Year of Adult Education in Europe.
Under the slogan The Power and Joy of Learning, European learning festivals and other events in the field of adult education will be presented in the joint calendar.
The background of this wide campaign is the Manifesto for Adult Learning in the 21st Century; see:
In the campaign, the LLW is included as a whole. In addition a joint LLW action with the title The Power and Joy of Learning will be set up. Its main event will be carried out on 15 May whereas other events will take place in the extended LLW period, i.e. from 12 May until 30 June 2017.
<< Back