Awards to institutions, enterprises and local communities for outstanding professional or promotional achievements as well as for achievements related to the enrichment of one's own knowledge or the knowledge of others

Marija Saje from Ljubljana




http://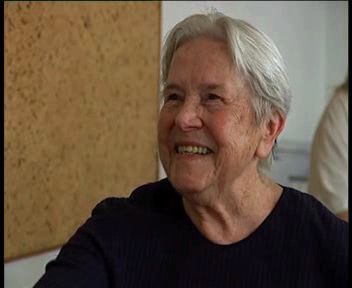 Many a generation of the Slovenian intelligentsia, gaining their knowledge in gymnasia where Marija Saje taught, is thankful to her. Her professional career started between the two wars. She had to face the prejudices of the mainly men teaching staff and pupils. Being sure that knowledge opens all doors she decided to convince them with her professionalism and permanent improvement. And - she succeeded! Also at the state level. After the World War II she achieved that French language was a part of the gymnasium curriculum. She used new methods, the most widely known was her work in theatre circles. To many a pupil the co-operation in the theatre circle opened the way to their profession. For the last eleven years her love for the French language and culture is given to the University of the Third Age, Ljubljana. She is still improving her knowledge, also by travelling. She does not care for her years and is courageously overcoming her motive barrier.

<< Back