Awards to individuals for outstanding achievements in lifelong learning

Janez Mrak from Medvode




http://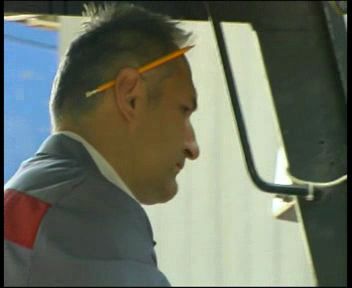 "If you start from nothing, you can unburdened look for new possibilities, choose the most modern tools and technologies. You work with the awareness that you have to learn everything yourself, and that whatever you need, you have to fight for."
Janez Mrak, a businessman from Medvode, a furniture designer who expresses himself through wood, also devoted his creative strength to beauty. In his first workplace, nobody understood his desire for progress. He paid for his own education, completing a secondary-level evening woodworking class in Ljubljana with distinction. He then established his own company, in which he was initially the only employee. But his creativity was eventually rewarded with success. His workload increased, he was soon able to employ his wife, and now thirteen local people earn their living through him. The company's expansion has led to new needs for education. He had to take courses in fire safety and safety at work, business accounting and legislative changes, he had to acquire computing skills as well as a goods-vehicle licence ... As he imported his work tools from other countries, he also had to take courses abroad in using those tools, which required new language skills, which he also needed to successfully break into foreign markets. He also needed training in working with wood, which is a beautiful yet sensitive material. Janez Mrak thus studied wood finishing and learnt about the chemical composition of varnishes. The increasing demands of management pushed him to enrol in an evening business class. Mr Mrak's company is a "learning workshop" in which to date 6 technicians and carpenters have completed their apprenticeships, three of whom are now operating as sole traders.
<< Back