Awards to individuals for outstanding achievements in lifelong learning

Natalija Planinc from Piran

retired nursery school teacher, volunteer, study group mentor, President of the Anbot Society
Proposed by: Piran Town Library and the Anbot Piran Society for Lovers of Nature and Cultural Heritage


http://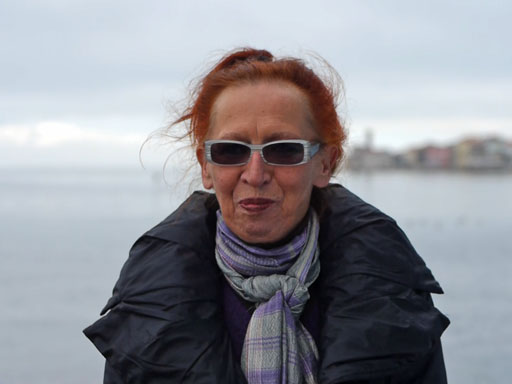 'Even before I retired I was thinking about what I would do afterwards, so I decided to take part in a reading group in Lucija. I was extremely satisfied with the work and with this way of learning, so I immediately trained to become a head and mentor of study groups.'
When we look at the activities of Natalija Planinc, we can scarcely comprehend that a person of the 'third age' is able to do all that. If something interesting is coming up in Piran, you'll be almost certain to find Natalija involved somewhere, whether it is learning within study groups, cooperation at fairs and cultural events, the restoration of antiques, exhibitions, walks on the salt-pans, European Cultural Heritage Days or voluntary campaigns organised by the Red Cross or others.
But you don't become a volunteer, mentor or animator overnight. A person has to be marked by inquisitiveness and creativity before that. Natalija Planinc's career is testament to this. She was involved in study groups before her retirement. She trained as a mentor and drew the parents of children in the nursery school at which she worked to the first groups. But the range of her inquisitiveness and creativity was wider: she has taken part in conferences of the Slovenian Philanthropy organisation, the Museology Summer School, restoration workshops and regular expert meetings for study group leaders, and worked with the Red Cross, as well as on international projects.
Natalija knows no obstacles. She was the one that put the successful network of study groups in the coastal region on its feet; because of its quality and its integration with the social catchment area, it has since grown into a society. Under the leadership of Natalija Planinc, the activities of the Anbot Society have transformed Piran into a proper 'learning' community. The little sweltering streets have come alive - and not just on market days and the feast of St George, but also during the week, since members of the society use every free moment to return to the restoration premises and continue the work they have started. The President of the Society has become the central spiritus agens of the Slovenian coastal region. She has drawn Piran's specialist and educational institutions, private individuals, the Church, local residents, the media and local politicians into cooperating in heritage conservation, and has managed to ensure that events aimed at raising the awareness of residents of and visitors to Piran of the importance of cultural heritage have become a traditional part of municipal culture. She has highlighted the value of voluntary work and of lifelong learning. As a study group mentor, she lays particular emphasis on collaborative learning and encourages residents to work for the common good. The society she leads has transformed learning within study groups from a haphazard affair to a learning group that has received a number of awards, and she has been part of this recognition herself, particularly as a result of the high-quality programmes for the European Cultural Heritage Days.

<< Back