Awards to institutions, enterprises and local communities for outstanding professional or promotional achievements as well as for achievements related to the enrichment of one's own knowledge or the knowledge of others

Tanja Vilič Klenovšek MA from Ljubljana

Proposer: Koper Adult Education Centre on behalf of the Network of Adult Education Guidance Centres


http://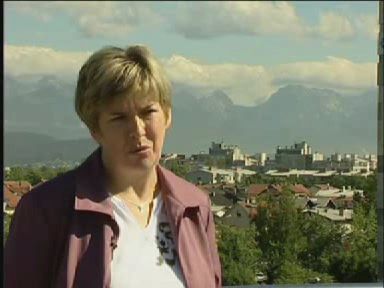 "When you set up and start to develop some new activity, you can do this only if you constantly seek new sources of knowledge - not just in theory, but also in practice. I am constantly in the process of learning, and I see it not just in the importance of education and seeking knowledge for the work that I do, but also in my personal life, and in recent years I have been encouraged in this most by observing the development of my child."
Tanja Vilič Klenovšek has been proposed for her exceptional professional or promotional achievements in enriching the knowledge of others with 14 adult education guidance centres. "What you do because it's your job is something, and what takes hold of someone through other activities and what they express as a person, this is something too. In Tanja we have constantly admired her personal enthusiasm. All the centres sense her exceptional personal commitment, a kind of affliction. We especially appreciate her constant willingness to help at any time, to advise, recommend, to make a note of something ... She runs this network with an exceptional personal attitude and a great feeling for us who work in it," says Alenka Grželj in support of the proposal. Through teamwork she has broken new ground in an area we have not tackled - guidance work for adult education. Owing to her exceptional commitment, she has succeeded in placing the guidance centres in the system of adult education in professional terms as well, and has made a mark for Slovenian adult education knowledge abroad. She also shares her own knowledge and rich experiences in this field with others - she works with Romanians, Yugoslavs and others. As an adult educator she has worked creatively for more than ten years to introduce new forms of work in the professional field, and she has also collaborated on various important projects in the area of determining quality in vocational and professional education. Owing to her fresh professional views and breadth, staff in the guidance centres like to work with her, so it is not rare to hear such statements from the heads of guidance centres: "Above all we value her encouragement, motivation, and help in all kinds of work." She strives to secure equal opportunities for all target groups in terms of access to education, and through her organisational abilities and distinctly cooperative approach to the different needs of the local environment, she succeeds in effectively linking up the most diverse partners. Since Tanja Vilič Klenovšek is aware that the success of guidance activity depends not just on a partnership of different providers, but also on a proper awareness in the local environment, she works for the popularisation of the network and guidance, particularly in the media. And for this very reason she is also constantly striving to promote not just the guidance centres, which are linked into a network that already covers the whole country, but also to promote lifelong learning in local environments. She is especially committed to providing systematic education for advisers and in her views she is sometimes in advance of her professional colleagues elsewhere in Europe.
<< Back