Awards to individuals for outstanding achievements in lifelong learning

Pavla Hudorovac from Črnomelj

Proposer: Črnomelj Institute for Education and Culture


http://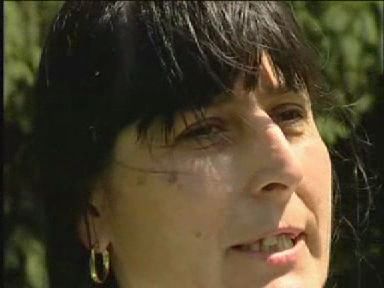 "Everyone congratulated me when I finished the 8-year primary course. They said I was bright for finishing the course, because I'm already this old. Everyone is happy, and most especially my daughter. I'm giving them a bit of advice, these Roma children of ours. I told them, listen, if I had known earlier, I would have gone to school properly and studied. You'll be sorry when you're older, like I am, that you didn't finish school."
Finishing primary school was always her greatest desire, recounts Pavla Hudorovac: "I liked attending, I liked learning and I had a great time at the school, here at the Institute." Her teacher tells how Pavla suddenly decided, after a cultural event in which she had actively participated, and despite being 38 years old, to go back to school. At that time she had only completed three grades of primary school. She comes from an environment that does not encourage education, so her decision to gain an education is worthy of all respect. On her own initiative she decided to take supplementary classes, a rarity among Roma, who generally only opt for such a step after being prompted multiple times by the relevant services. At the same time, through her example Pavla Hudorovac is also eloquent proof for all Slovenians that members of the Roma community can be an active force in the arts, lifelong learning and creativity, irrespective of age and other circumstances. As a mature woman she sees education as a bridge to a better life for members of the Roma community in the Bela Krajina area, something also borne out by her social awareness. Her actions demonstrate how she has not succumbed to the prejudices and stereotypes of her surroundings - be it among the Roma or the population at large. During the period of her repeated education, she began deliberately involving herself in various activities of the Roma community in Črnomelj. Given her focus, perseverance and attention to detail, she had a marked impact in creating a positive atmosphere within the groups she joined. She successfully headed a cultural event on the World Day of Roma 2002 in Črnomelj, and she did courses in cooking, computing and in tending to one's home and local surroundings. She actively participated in the project Roma women can do it, aimed at involving Roma women in public cultural and social life. And for the environment from which she comes, this is an extraordinary step. In the last school year, as she was completing her eighth and final grade, she was a schoolmate to her 20 year-old daughter, having also inspired her to finish primary education through the positive example she is spreading to the younger generation. She sees her mission as explaining the importance of education primarily to young people, encouraging them towards their own activities and towards achieving goals, so she herself represents a fine role model for lifelong learning.
<< Back